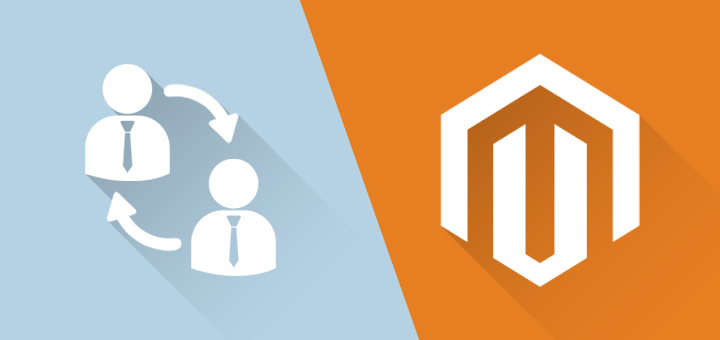 What's New in Magento Automatic Customer Group Switching v1.7.0
With the new release of our Automatic Customer Group Switching extension you can now execute your group switching rules on demand, as well as set up rules choosing from an extended set of rule conditions.
Read all about the new features below or visit our Magento Automatic Group Switching product page for a full overview of the extension's possibilties!
Execute Customer Group Switching Rules On Demand
Up till now Magento Customer Group Auto-Switching included two options to execute your group switching rules: on specific events, such as customer account creation and order saving, or by batch processing rules periodically using the plugin's integrated Cronjob functionality. In v1.7.0 a third option has been added, which finally makes it possible to execute your group switching rules on demand. This new on demand rule processing option can be used for both single rules and multiple rules at once, at any time you want!
To execute an individual rule, you can simple click the new 'Save And Execute' button at the top of the Rule Information screen: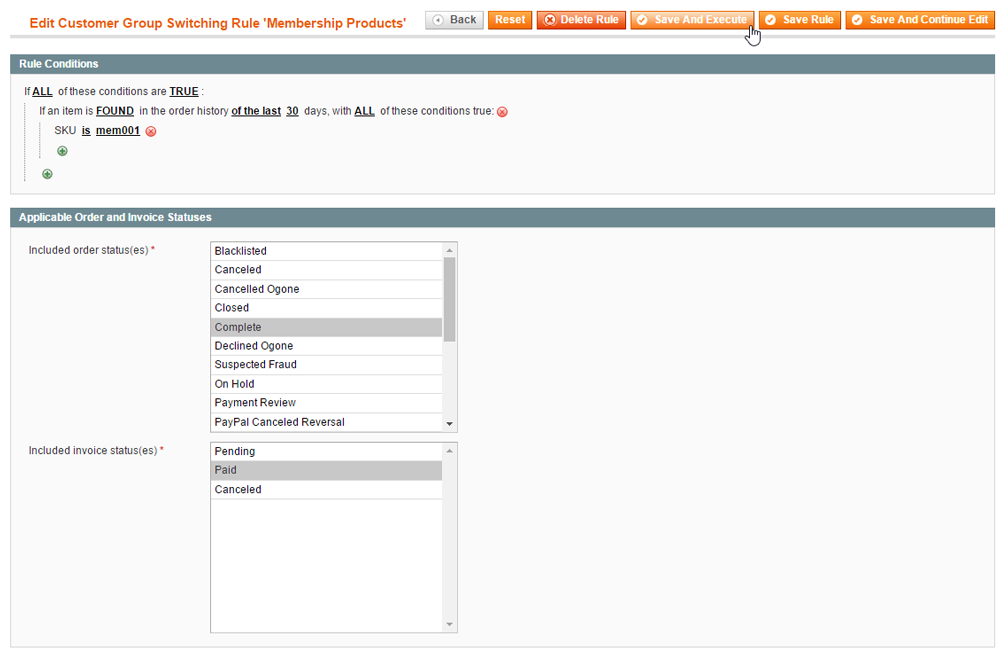 To bulk process multiple rules at once, select them in the Automatic Customer Group Switching Rules overview, choose the 'Execute Selected Rules on Demand' option from the Actions dropdown menu in the top right corner of the screen and click the 'Submit' button.

When processing a single rule or multiple rules on demand, a rule execution screen will appear which shows which rule(s) and the amount of customers being processed, plus an overview of the group switching activity per customer account. If multiple rules are executed at once, the priority given to these rules in the Rule Information screen will define in which order they are processed.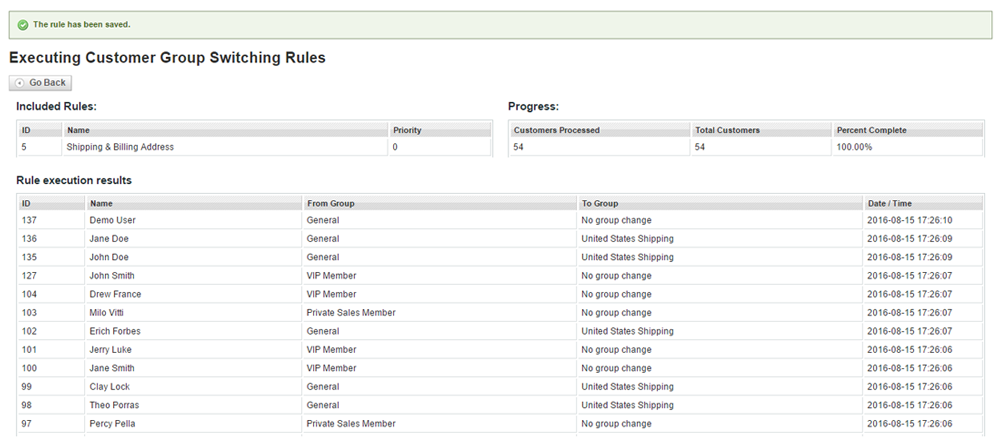 Because you can now process group switching rules whenever you want, our extension's on demand rule execution option is also very useful for testing your rules, giving you immediate insight in your automatic customer group switching activity!
New Customer Attribute & Sales Order Rule Conditions
The new Automatic Customer Group Switching release also comes with an extended set of rule conditions, adding various new options to the customer attribute and sales order categories, which are highlighted in the overview below: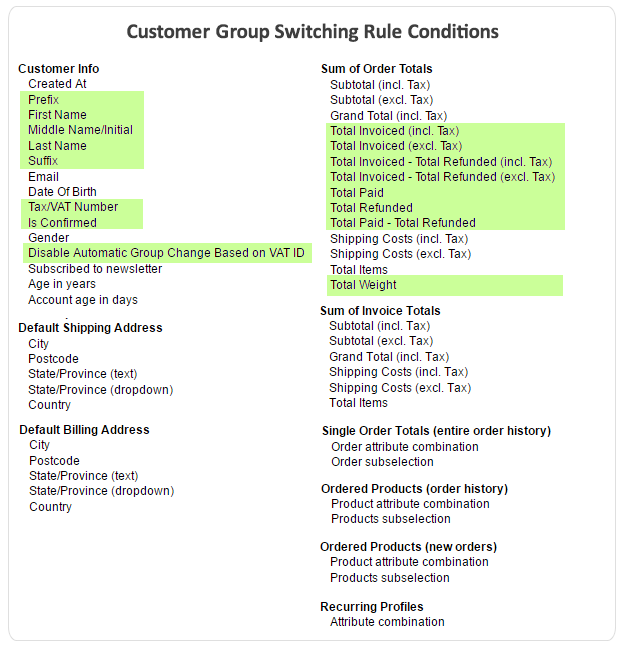 As a matter of fact, all default customer attributes can now be used to set up your group switching rules, as well as any custom customer attribute that has been added to your Magento install. The custom attributes (if available) are automatically added to the rule condition dropdown menu.
On top of that there are several new order related rule conditions to choose from, which let you configure rules based on the total amount invoiced, refunded and total weight of an order.
The addition of these new rule conditions makes our Automatic Customer Group Switching extension even more flexible, providing you with endless possibilities to automate your customer group management in Magento!