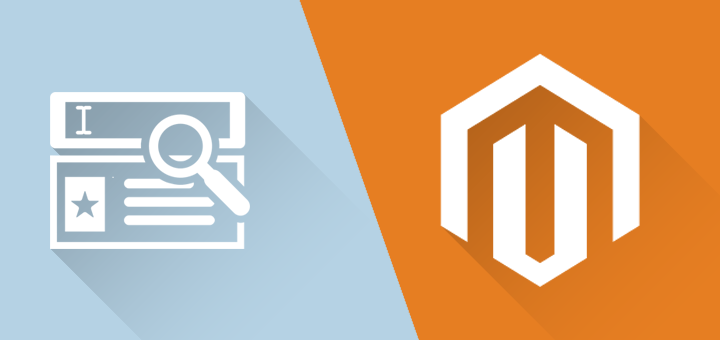 What's New in Magento Search Autocomplete v1.4.0
The latest release of our Search Autocomplete extension for Magento comes with several handy new front-end display options. Version 1.4.0 now includes two search result grid layouts, optional search query highlighting and the possibility to adjust the search results dropdown menu width. Read all about the new features below or check out our Search Autocomplete product page for more information!
Multi-column Product Suggestion Grid Layouts
Besides showing your product suggestions in a list format, our Search Autocomplete plugin now also provides you with two grid designs for displaying search results in your Magento web shop. The 2 and 3 column grid layouts are especially useful for generating search suggestions with an extra focus on the product images.
By defining the maximum amount of displayed product, category and CMS page suggestions, you can easily adjust the amount of rows shown in the grid layouts. For example, if you'd like to use a 3 column grid layout with 2 rows of products, the preferred product limit would be 6.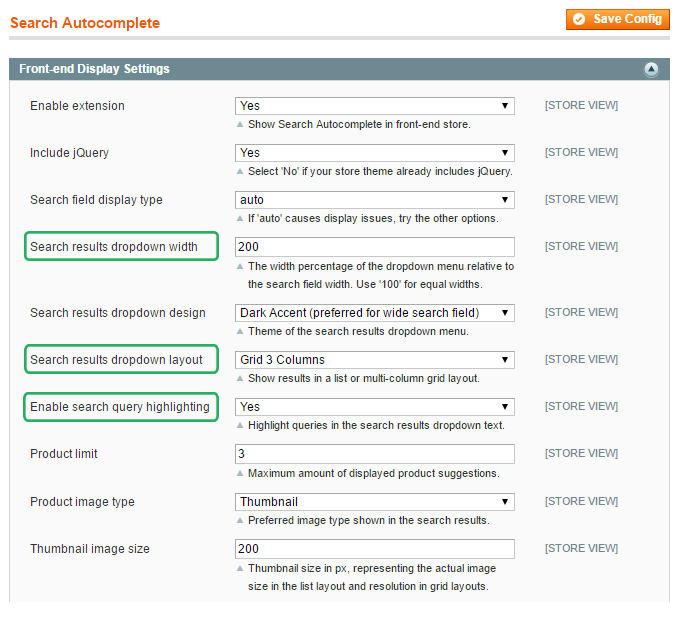 Adjustable Search Results Dropdown Width
Using the 'Search results dropdown width' option you can easily adjust the width percentage of the dropdown menu in relation to the search field width and make the menu as narrow or wide as you prefer. In the image below the dropdown width percentage of the single column list layout and 2 to 3 column grid layouts has been set to 100%, 150% and 200% respectively.

By increasing the dropdown width percentage of the grid layouts, the size of the product images is automatically increased as well. To preserve the image quality you might have to increase the resolution by adjusting the thumbnail image size in the extension's config screen, which by default is set to 200(px) for the 3 column grid layout. If you're using the single column list layout on the other hand, the thumbnail image size represents the actual image size in pixels used in the search results dropdown menu.
Optional Search Query Highlighting
With the new search query highlighting option our Magento extension can automatically underline and emphasize queries in the search results dropdown text. By enabling this feature your customers will notice the most relevant product suggestions in your list or multi-column grid layout at a glance!